Why Qatar steel so famous in GCC countries?
why qatar steel so famous in gcc countries
Qatar Steel, also known as Qatar Steel Company Limited, is a leading steel producer in the Gulf Cooperation Council (GCC) region. The company has several factors that contribute to its fame and reputation in the GCC countries: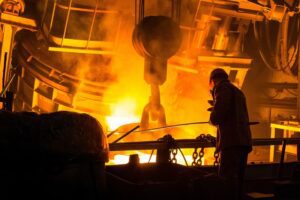 Location: Qatar Steel is located in the State of Qatar, which is a small but wealthy country with a strong economy. This makes it an ideal location for a steel production facility as it provides access to a large market in the Gulf region.
Capacity: Qatar Steel has a capacity of producing up to 1.8 million metric tons of steel per year. This makes it one of the largest steel producers in the GCC, and allows it to meet the high demand for steel in the region.
Quality: Qatar Steel produces high-quality steel products that are used in a variety of applications, including construction, infrastructure, and manufacturing. The company's products are compliant with international standards and are exported to countries around the world.
Investment: Qatar Steel has invested heavily in its production facilities and technology to ensure that it remains at the forefront of the steel industry. This investment has allowed the company to improve its efficiency and competitiveness, and to maintain its position as a leader in the GCC steel market.
Brand Reputation: Qatar Steel's reputation is built on the quality of its products and services, as well as on its commitment to safety and environmental responsibility. This has helped to establish the company as a reliable and trusted supplier of steel products to customers in the GCC region and beyond.
All these factors make Qatar Steel a reliable and well-known name in GCC steel market, hence why it is so famous in GCC countries.
You Can Read my Previous Post How to calculate the weight of deformed bar